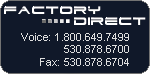 Site Designed by: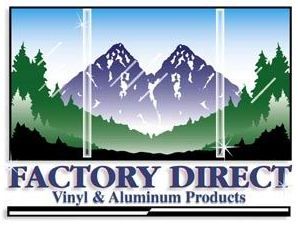 UltraGuard residential picket fencing systems add style and elegance to any home.



Few things add to the beauty and warmth of a home like picket fencing, and no fencing does it better than UltraGuard. Customers can choose from a tasteful selection of straight-top picket fences in wide-board or narrow-board configurations, or the elegant scalloped-top picket style.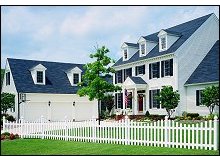 And they can choose from different post caps. No matter which picket fencing style they select, they're assured years of durable performance and maintenance-free satisfaction.

Special Rivet
A unique, expanding aluminum rivet gives each fencing system added strength and stability.

3 Scalloped-Top Fencing Heights
3 to 3-1/2 feet and 3-1/2 to 4 feet pickets have 3" picket spacing, and 1-3/4" x 3-1/2" horizontal rails. 5-l/2 to 6 feet pickets have 2" picket spacing and l-1/2" x 5-1/2" horizontal rails. Post dimensions are 4 inches x 4 inches. On/Center width is 6 foot.

3 Straight-Top Fencing Heights
Straight-top picket styles are available in three heights -- 3 feet, 3-1/2 feet and 4 feet. Post dimensions are 4 inches x 4 inches. On/Center width is 6 foot.

Maintenance-Free vinyl Fencing Systems
UltraGuard Fencing Systems accent your home and enhance your property value with incomparable style and uncompromising quality. Our fencing systems are uniquely designed to offer durability and practicality. But the real beauty of UltraGuard fencing is that it requires virtually no upkeep.



We Stand Behind Our Fences
Backed by an industry-leading Lifetime Non-prorated Limited Warranty, UltraGuard Fencing Systems are engineered to be both impact and weather resistant. In fact, we guarantee that UltraGuard Fencing will never chip, peel, blister, splinter, flake, rot, rust or peel. And that saves you from the bother and expense of painting and re-painting. All of out vinyl fence products are approved by underwriters Laboratories Inc.


| | |
| --- | --- |
| Straight, Narrow Picket | Straight, Wide Picket |

Factory Direct
954 Evergreen Lane, Meadow Vista, CA 95722
530.878-6700 Fax 530.878-6704
1.800.649.7499 sales@vinyl-aluminum.com
C.L. # 625006